Houston Mock Trials
Confidence. It's what you strive for. And confidence comes from research and testing. Our science-based approach to mock trials in Houston is unparalleled. Drawing upon backgrounds in psychology, visual communication, technology, and litigation consulting, our team applies rigorous, field-tested research designs that allow research to be conducted within a variety of cost constraints. No other litigation consulting company can match our expertise and experience.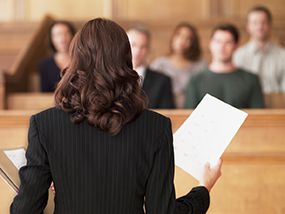 CSI SERVICES
Houston Mock Trials
We've worked cases for law firms and corporations in and around Houston and Texas for decades. Our clients return to us again and again because of our focus on closely replicating the trial process, including the physical environment, down to the presence of a judge and bailiff. This level of detail and the impact it has on a jury's perceptions is critical to predictive outcomes. Our meticulous approach, and qualifications in psychometrics, results in the highest predictive validity in the industry.

Contact us today to speak to one of our Litigation Consultants about your specific Houston case needs.