Crisis Management & Social Media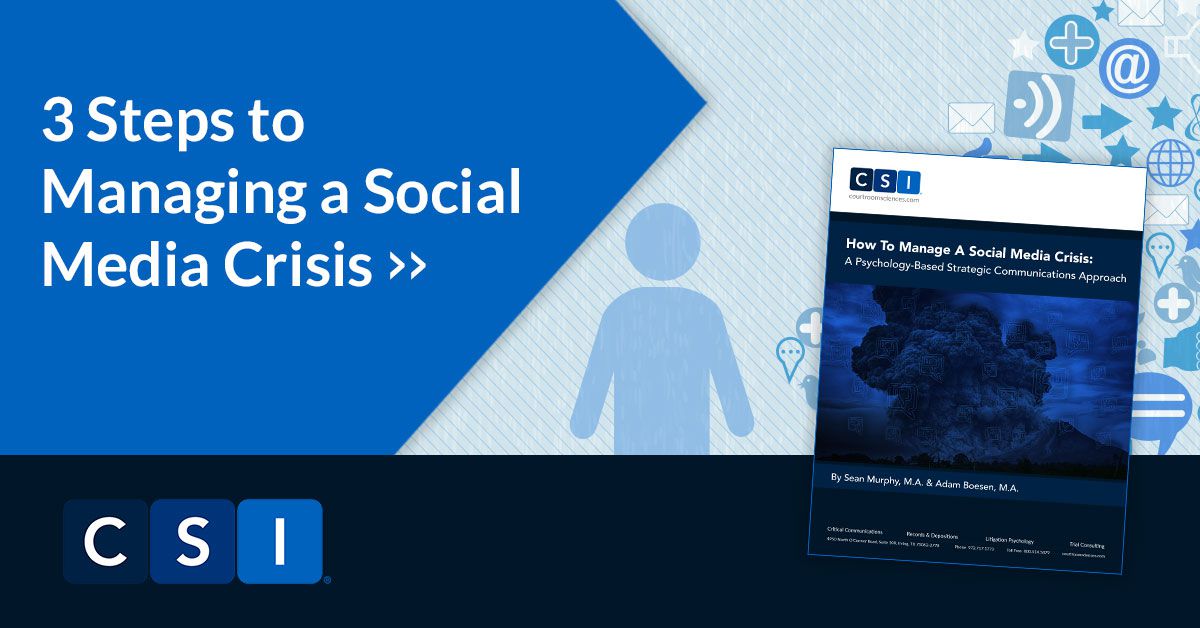 Don't let your crisis become a Social Media catastrophe
This guide addresses mindsets, tactics and provides real-life examples of "How to Manage a Social Media Crisis," arming leadership and stakeholder teams with:
Key principles to mitigating the damage of a "social media mob culture"

An analysis of reputation repair strategies

Preparation checklist for crisis stages
Enterprise executives and legal teams need to be prepared for the unexpected and avoid the legal and financial pitfalls they could face when a crisis hits.
Social Media culture allows anyone to seize a non-issue and transform it into a sensational story that "sells." The speed at which a narrative, founded or unfounded, can take root among a "social media mob" can have a devastating legal, political and financial outcome for corporations. There aren't many do-overs when it comes to crisis response, and trying to repair an initial poor response often takes things from bad to worse. Corporations with a plan in place are best positioned to protect their employees and assets from crushing outcomes.