Memphis Jury Consultants
The key to jury selection is to know your audience. And knowing your audience requires a deeper understanding than simple demographics. At CSI, our science-based approach leads to more perceptive jury selection.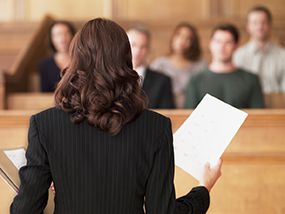 CSI SERVICES
Memphis Jury Consulting Services
CSI is the leading jury consultant in the Memphis area, having provided jury selection (and deselection) services for over 30 years. No other jury consulting company has the breadth and depth of our experience and expertise. CSI's team of neuro-psychologists work with you to develop a juror profile based upon ongoing trial research plus our decades of prior experience with similar cases. This profile guides the development of juror questionnaires, voir dire and opening statements.

CSI provides Memphis area jury consulting on cases ranging from medical malpractice to intellectual property (IP)/patent to product liability to personal injury to construction defects and more. Contact one of our consultants today to learn how we can support your Memphis area case.